2018 Summer Camp Instructors
The Lancaster Science Factory is proud to have the following group of incredibly talented and highly qualified educators leading our STEM Summer Camps.
Michelle Serino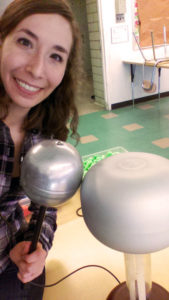 Michelle earned her B.S. in Meteorology from nearby Millersville University and recently completed her M.S. in Atmospheric Sciences from Texas A&M University.  After studying tornadoes for several years, Michelle felt drawn to education, especially through creating hands-on activities to bring STEM concepts to life. Teachers and mentors have inspired her curiosity, and she hopes to do the same for students and adults alike. When she's not working, Michelle enjoys spending time with my family and friends hiking through nature, spotting wildlife, exploring new places, watching movies, and cheering on the New York Yankees.
Brianna Hornberger
Bio coming soon!
Doc Yoder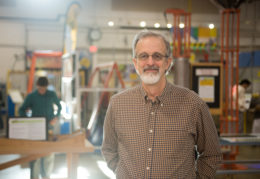 Doc Yoder is a professional magician and story teller who recently retired from working as a full-time elementary teacher.  He enjoys sharing his love of math and magic with others.  You may have seen him performing outside of Lancaster Central Market on market days, First Fridays, or Second Fridays in Lititz, or just riding his unicycle around town! This will be Doc's second year of working with summer camps at the Lancaster Science Factory and we are thrilled to welcome him back!
Jason Karcheski
Bio coming soon!
Jacqueline Mitchell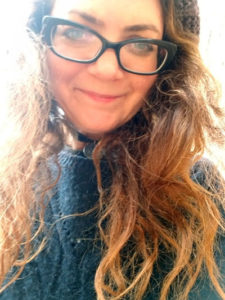 Jacqueline Mitchell is a DNA Forensic Scientist for the Texas Department of Public Safety in Garland, Texas. She has a Bachelor of Science degree in Biochemistry from the University of North Texas and a Bachelor of Arts degree in Communications from the University of Texas at Arlington. Jacqueline is driven in science by curiosity, the unknown, all of the possibilities, the opportunities for collaboration, and discovery! When's she's not in the lab she loves to dance.
Jenna Connor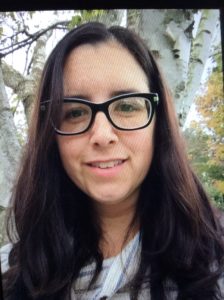 Jenna Connor is a mother of three children ages 8, 5, and 11 months. She is also a teacher working in afterschool programs to spark a love of science in students and is excited to instruct two camps this summer at the Lancaster Science Factory.  Jenna identifies with Clara Barton, the founder of the Red Cross and civil war nurse who made it possible for women to take on roles traditionally held only by men. She also has two bionic hips which makes her part woman and part machine!
Chris Blackmon
Bio coming soon!
Phil Wesel
 Phil Wesel has spent nearly 30 years working in the science, technology, engineering, and marketing fields (yes, marketing- not mathematics!) He began his career working at General Motors on micro-computers and later received a B.S. and M.S. degree in electrical engineering. Phil's career has had him working on everything from power inverters to low-frequency transmitters in a variety of STEM fields. He currently teaches Physics and Chemistry at Oxford Area High School.
Outside of the classroom, Phil is a licensed auctioneer and has conducted over 100 auctions in Southeast Pennsylvania.  He has traveled to China, Australia, and Brazil during his STEM career and wants to travel into space one day. If you register for his camp, be sure to asked him about his pet rattlesnake!
Angela Kilyan
Bio coming soon!
Katie Trainer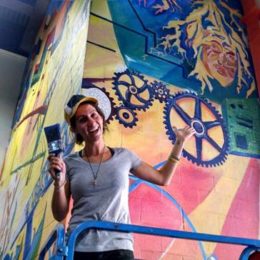 Katie Trainer is the creator of the 500 sq. ft. mural in the Lancaster Science Factory titled, "Science Inspires Curiosity." She just completed her 12th mural and is scheduled to complete 10 more in the upcoming year in Harrisburg, Lebanon, Lancaster, Reading, and Washington D.C.
Katie is a Lebanon, PA native and has also been a magician for 12 years. She has traveled the country and written a book about her experiences titled "What Are the Chances?" Now she has returned home to her local community to help spread artistic inspiration to stimulate community development. Katie has been evolving an art series titled, "Science Meets Art." Through her experience she has developed the ability to collaborate with city developers, government officials, and schools to promote optimistic, hands-on, educational public art for positive community building.
Carrie Woody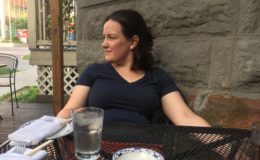 Carrie Woody is an elementary school art teacher at Solanco School District and excited to be joining the Lancaster Science Factory for camp this summer.  She loves to inspire her students to learn about all of the connections that art has to the world around them, including how science and color go hand in hand.
Wes Muys
Bio coming soon!