Kyle Walsh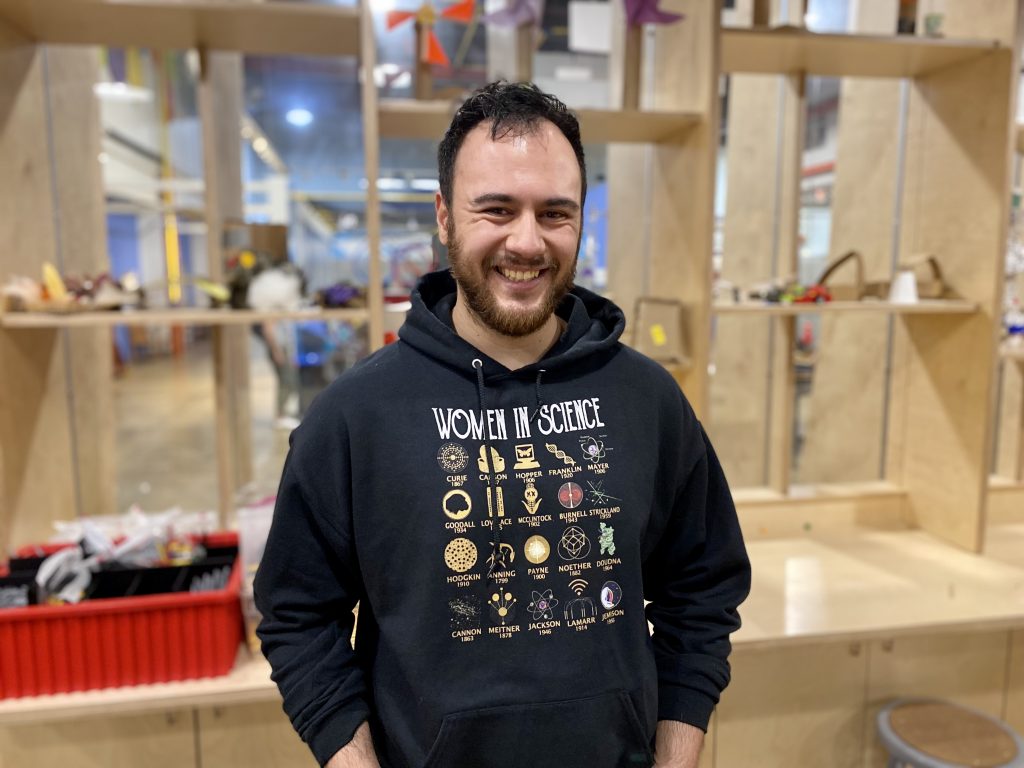 As Manager of Visitor and Volunteer Services, Kyle recruits, trains and evaluates our volunteers while  elevating the guest experience for all here at the Science Factory.  Despite the fancy title, he considers himself a storyteller at heart.
His love of science is only rivaled by his love of people. Growing up in a big noisy family, Kyle grew up embracing the pandemonium of holidays, family reunions, and Sunday dinners where the people and stories were endless. Kyle credits his grandfather and his stories about traveling the world while serving in the United States Navy for fueling his sense of adventure.
A self-proclaimed "science hype man," Kyle now shares stories about his own adventures and the people that he has met. Family, friends and guests often hear stories about cave diving in Croatia, swimming with whale sharks in Baja, and exploring Iguazu Falls in South America. According to Kyle, the reactions never get old and he loves when people have that "WOW" moment.
Kyle's most recent mission is spreading awareness about science identity and shattering science stereotypes to inspire the future generations of STEM, with hopes that more kids grow up thinking, "Hey, maybe I can be a scientist, too!"