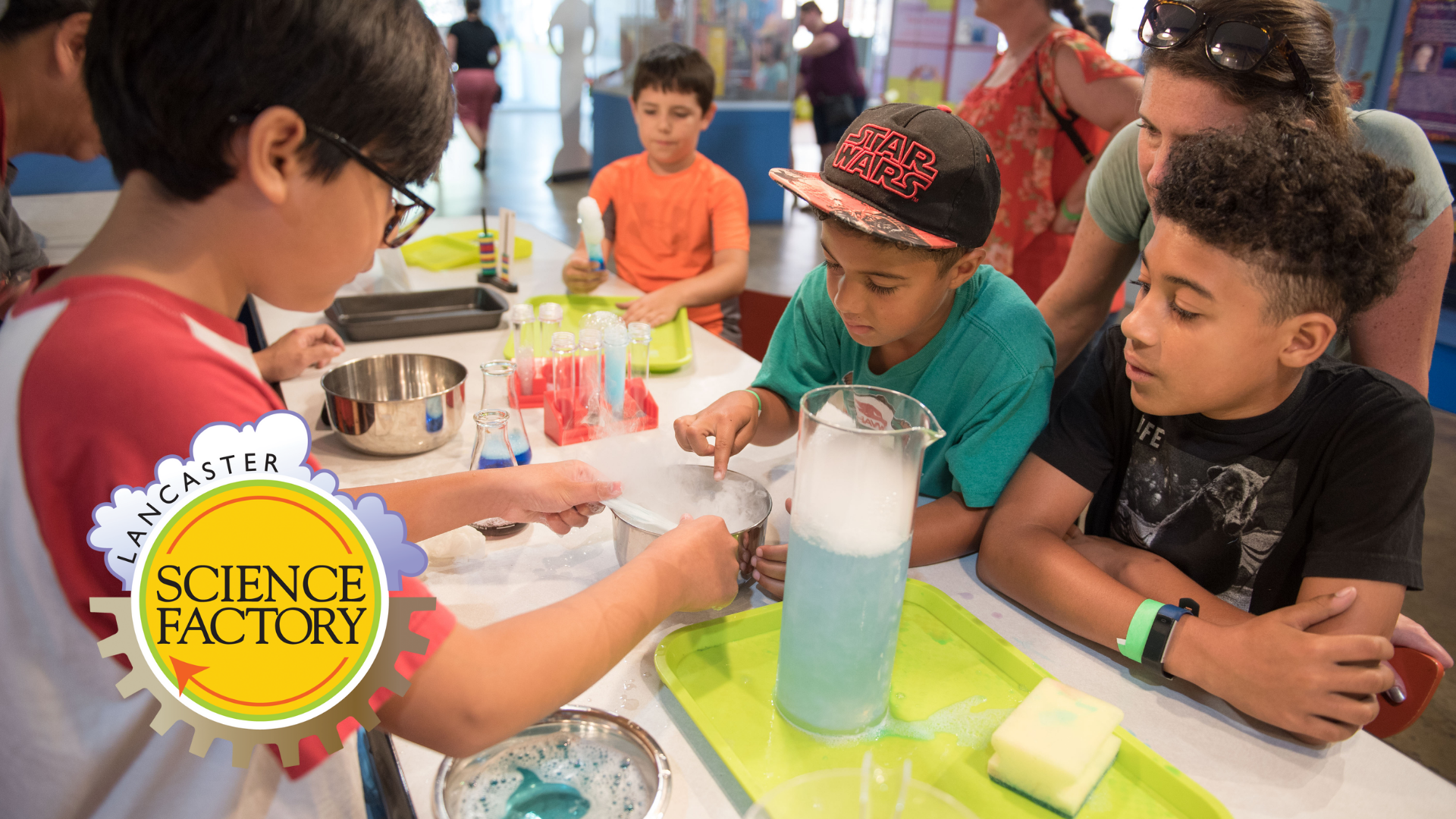 Advanced Cooling Technologies Presents – Heat Transfer Science!
July 20 @ 1:00 pm

-

4:00 pm
Join employees of Advanced Cooling Technologies (ACT) as they present interactive and hands-on demonstrations of the science of heat transfer – their professional specialty! Watch pennies dance around like atoms in different materials, try to pop a balloon with fire, watch convection create swirling patterns in water, and MORE!
These activities are presented FREE with your paid admission or membership to the Lancaster Science Factory
About Women of ACT
The "Women of ACT" is a group of women at Advanced Cooling Technologies who all work in the engineering field and have backgrounds in STEM. We work to promote STEM equity, both in the company and in the local community, through volunteer activities and informational videos.
Related Events
Upcoming Workshops
December 7 @ 4:00 pm
Messy Kitchen Chemistry for grades K – 3
Students in any grade K – 3 will explore basic chemical reactions using common kitchen ingredients. Space is limited. Click here to register for this class.