Do you like video games? Have you ever lived a VR experience? Or are you an artist that loves Arts & Crafts? Get ready to discover how school should work with CCA and the CLUB HUB!
The CLUB HUB will be at the Lancaster Science Factory on Sunday, September 17th from 12 – 5pm. Visitors are invited to this VR experience FREE with admission!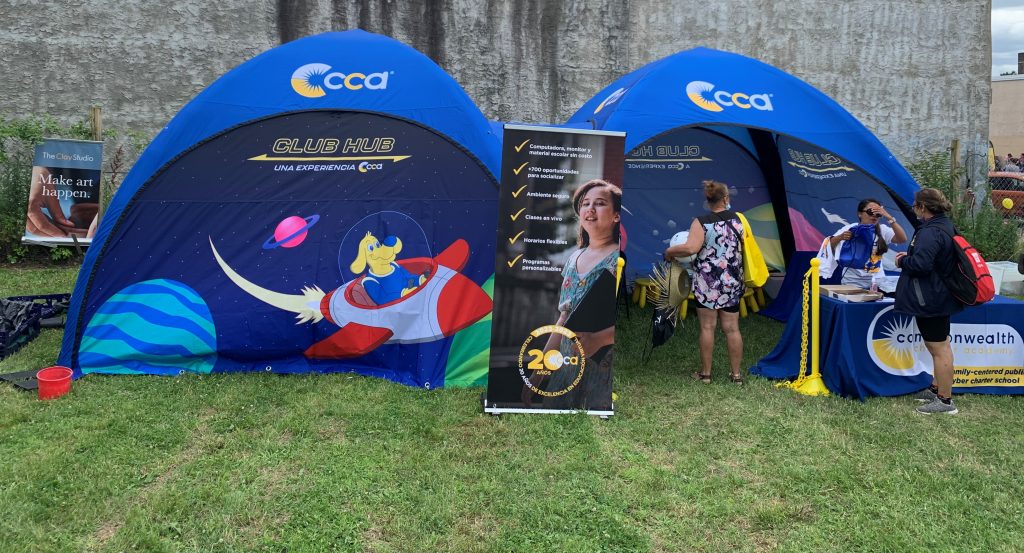 Commonwealth Charter Academy (CCA) is a public cyber charter school that has been a leader in virtual education in Pennsylvania for over 20 years. CCA's successful educational method is based on personalized programs, tailored to each student's unique needs and interests, from grades K through 12, at no cost to families. In its commitment to personalized learning, CCA offers more than 30 clubs for students to explore their passion and interests.
The CLUB HUB experience is a snapshot of the type of enjoyment CCA students experience with the clubs. The Gaming and Computer Club offers a fun experience where kids –and parents– will be able to play some video games, including an interactive VR experience. At the Arts & Crafts Club, visitors will be able to interact in a collective mural as well as get a complimentary School Supplies Kit with some basics for the new school year. Because at CCA, all the school supplies, including a laptop and a monitor, are provided at no cost to the families.
Come to have fun with CCA's CLUB HUB and discover how school should work.
To learn more about CCA, visit ccaeducate.me or call 844-590-2864.