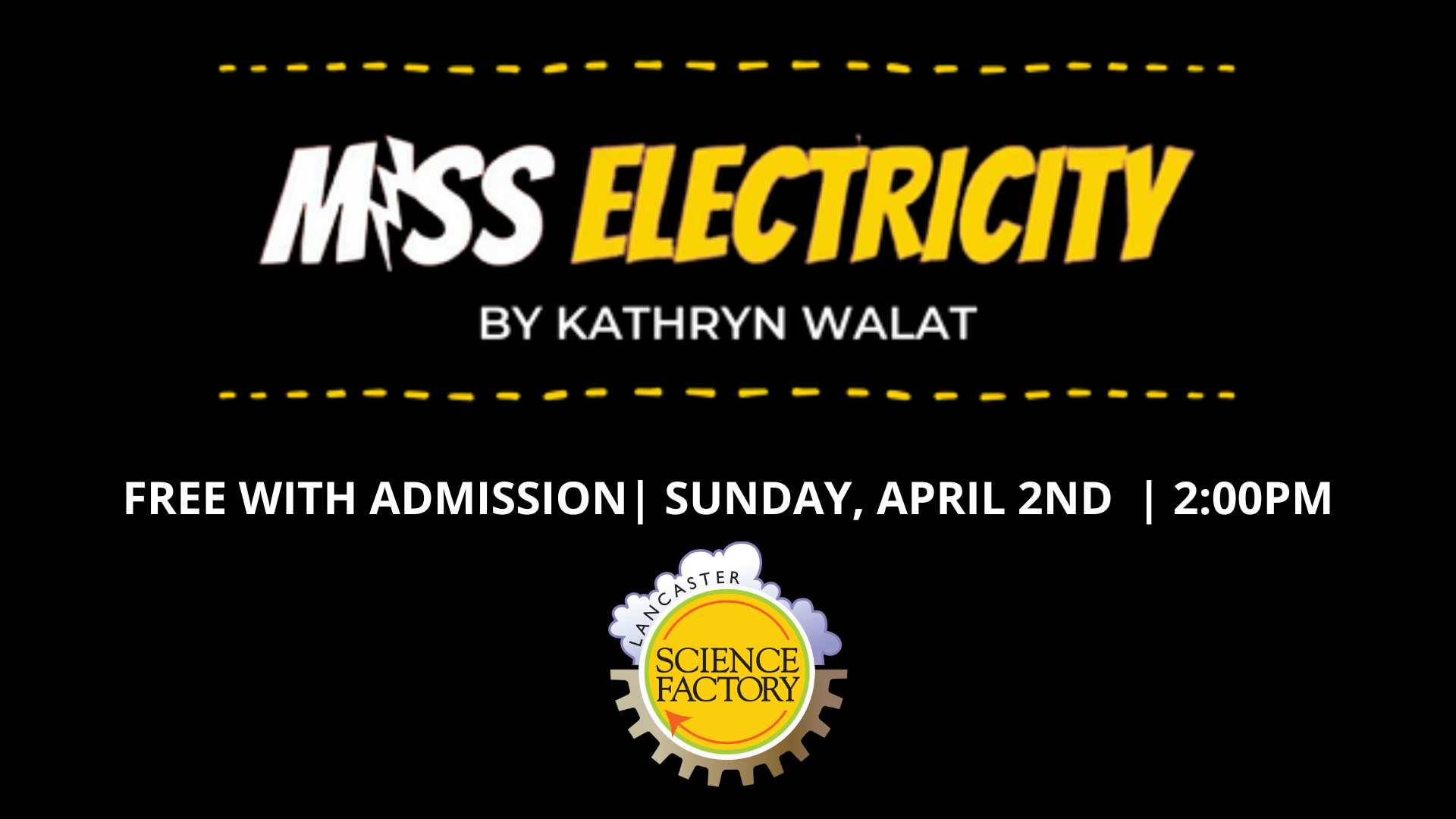 Miss Electricity! Presented by the Gretna Theatre Company
April 2 @ 2:00 pm

-

3:00 pm

FREE with admission
FREE WITH ADMISSION! Join us for a special matinee performance of Miss Electricity!
Our friends from the Gretna Theatre Company present Miss Electricity:
Under the name Miss Electricity, Violet zaps her way through bullies, circuits, and tests, and could lose everything when the
power goes to her head. However, this ten-year-old is determined to show the world, not to mention the cool kids at school, just how special she is. With the help of her assistant Freddy, Violet sets out to break a world record but becomes accidentally extraordinary when she's struck by lightning and gains control over all things electric.
Related Events
Upcoming Workshops
March 24 @ 4:00 pm
Flower Power for grades K – 3
Kids in any grade K – 3 will learn how to identify a flower (versus other types of plants) as they make their own garden and build bouquets to take…
March 24 @ 4:00 pm
Building Batteries for grades 2 – 8
In this Maker Space class kids in any grade 2 – 8 will make their own battery and generate power to make things spin, move, and more! Click here to…
March 29 @ 4:00 pm
Tremendous Trees for grades K – 3
Kids in any grade K – 3 will learn about the identification of trees and build their own tree to take home! Click here to register for Hands-on STEM classes.
March 29 @ 4:00 pm
Wearable Circuits for grades 2 – 8
In this Maker Space class kids in any grade 2 – 8 will design and create a working light-up LED wristband or another type of wearable item! Click here to…