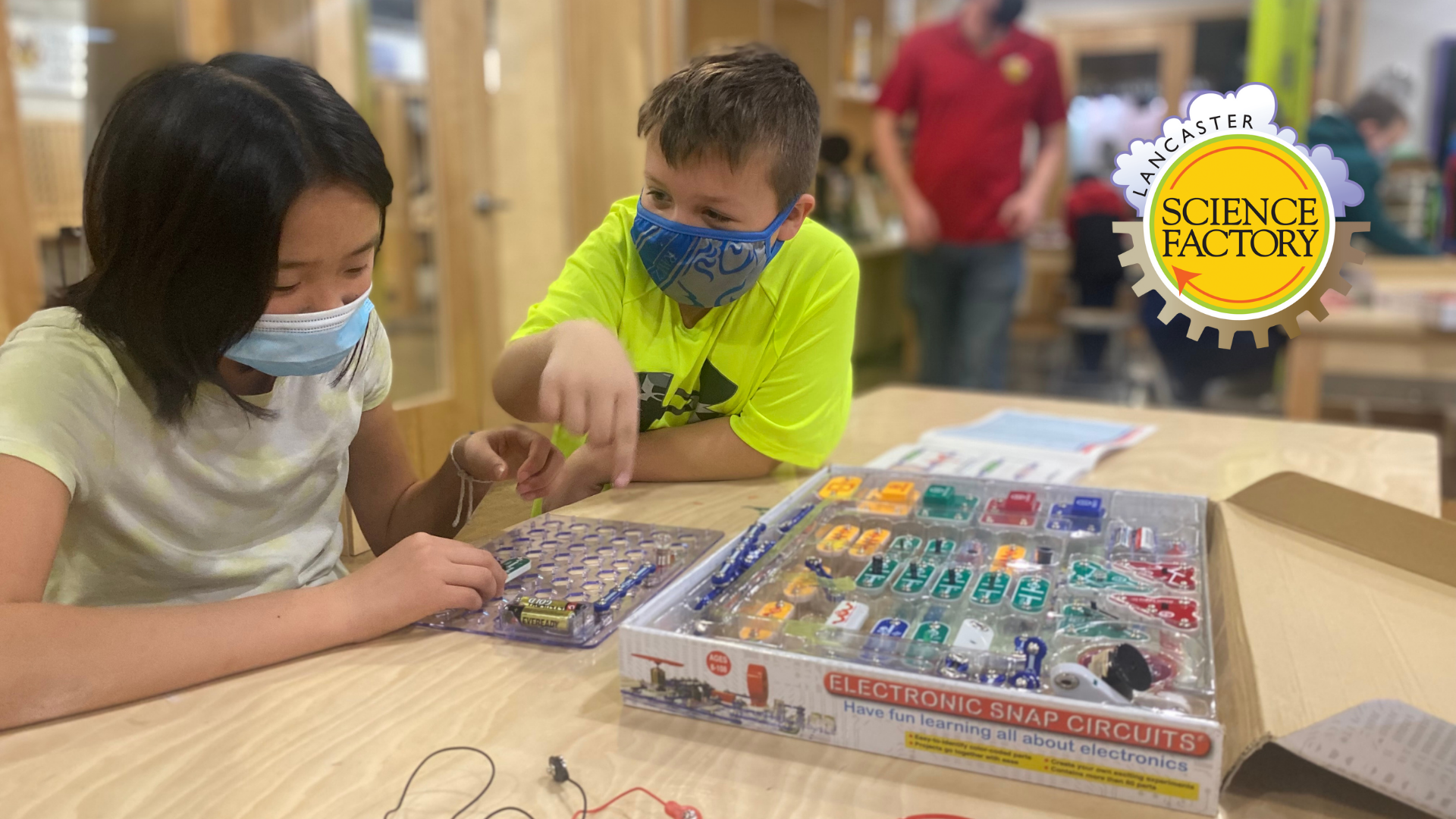 The Circuit Lab – Fridays at 2pm
February 18, 2022 @ 2:00 pm

-

3:30 pm

|

Recurring Event

(See all)

An event every week that begins at 2:00 pm on Friday, happening 6 times

$15
Students in grades 3rd – 8th will enjoy these lessons about generating electricity and circuits that challenge them to use what they've learned to create and build working, simple electronics.  Click here to sign up!
Note program dates below:
February 11th: Building Batteries: Students will learn how batteries work by building their own and testing their power.
February 18th: Scrappy Circuits: Students will learn about simple circuits by building their own circuit kits out of household materials.
February 25th: Soft Circuits: Students will experiment with conductive thread to sew a working parallel circuit.
March 4th Electric Motors: Students will learn how electric motors work while exploring the properties of electromagnetism and building their own "stripped-down" motor.
March 11th Generating Electricity: Students will build their own wind-powered turbine and learn about different ways electricity can be generated.
March 18th Extreme Artbots: Students will build an art-making robot using what they learned in previous sessions, batteries, dc motors, and their imaginations!
Related Events
Upcoming Workshops
February 1 @ 4:00 pm
Kinetic Sculptures for Grades 2 – 8
In this Maker Space class, students in any grade 2 – 8 will build their own dynamic sculpture that moves using kinetic energy. 60 minutes $10 per student
February 3 @ 4:00 pm
Acids and Bases for Grades K – 3
Kids in any grade K – 3 will explore the pH scale through several hands-on experiments using common household substances. 60 minutes $10 per student Click here to register for… Read More
February 3 @ 4:00 pm
Kinetic Sculptures for Grades 2 – 8
In this Maker Space class, students in any grade 2 – 8 will build their own dynamic sculpture that moves using kinetic energy. 60 minutes $10 per student