What Are You Doing This Summer?
Summer 2021 Camps are FULL
We have seen unprecedented demand for our Summer STEM Camps and all of our rosters are currently full. Please submit the form below to be added to wait lists for upcoming camps.
Camp Schedule:
Week
Time
Camp Name
Grade Levels
(last completed)
June 14th - 18th
9am - Noon
Flying Machines
K - 8
1pm - 4pm
FrankenSLIME
K - 8
June 21st - 25th
9am - Noon
Junior Coders
K - 3
Early Learners Exploring STEM Week!
1pm - 4pm
Bubble Blast
K - 3
June 28th - July 2nd
9am - Noon
Junk Drawer Inventor
K - 8
1pm - 4pm
Harry Potter Super Fans
K - 8
July 5th - 9th
9am - Noon
3D Printing
3 - 8
Art and Design Week!
1pm - 4pm
Natural Science Mural
3 - 8
July 12th - 16th
9am - Noon
Woodworking
3 - 8
1 pm - 4pm
Creative Creatures
K - 8
July 19th - 23rd
9am - Noon
Video Game Design
3 - 8
1pm - 4pm
Costumes, Sewing, and Fabric Craft
K - 8
July 26th - 30th
9am - Noon
BridgeMANIA
3 - 8
Careers in Engineering Week!
1pm - 4pm
Environmental Engineering
3 - 8
August 2nd - 6th
9am - Noon
Junk Drawer Inventor
K - 8
1pm - 4pm
Brain Connections
K - 8
August 9th - 13th
9am - Noon
I Can Be An Engineer
K - 3
Young Engineers and Math Week!
1pm - 4pm
Math Matters
K - 3
August 16th - 20th
9am - Noon
Coding and Robotics
3 - 8
1pm - 4pm
The Return of FrankenSLIME!
K - 8
---
Camp Guidelines and Information
Please review camp descriptions and grade level requirements carefully.
Please disclose any physical limitations, allergies, learning or behavioral issues on your registration form. This is helpful to our educational staff to ensure that your child has a successful and safe week of camp!
Camp registration includes 3 hours of camp instruction and activities daily and  supervised breaks on the Lancaster Science Factory exhibit floor.
Registration for each camp is limited and will be closed when maximum registration is reached or one week prior to the beginning of camp, whichever comes first.
Campers may be dropped off no earlier than 15 minutes before the start of camp. They must be picked up no later than 15 minutes after the end of camp.
Photo ID is REQUIRED to pick up a camper. The person MUST appear on the approved pick up list provided by the parent or guardian at registration.
A limited number of scholarships are available for families in need. Please click here to download the Camp Scholarship Application.
 Cancellations (by registrant) received less than one week prior to day one of camp will be subject to refund of 1/2 of the total registration cost for that camp. Cancellations received prior to that shall receive a full refund. 
Camps cancelled by the Lancaster Science Factory for ANY reason will by refunded fully.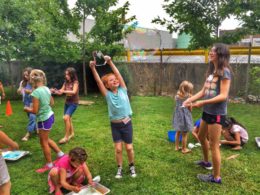 Summer Camps at the Lancaster Science Factory are sponsored by: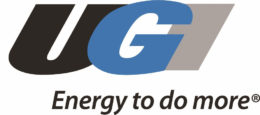 Scholarships provided by the Stabler Foundation, Sheetz, and the Junior League of Lancaster.