Your Safety is Important to Us
We want all of our visitors to have a safe and enjoyable time at the Lancaster Science Factory. To ensure this, we ask that all visitors abide by the following rules and safety regulations during their visit.
Parents/Guardians/Teachers/Chaperones are responsible for reviewing and enforcing these rules while in our facility. The Lancaster Science Factory reserves the right to remove guests that do not comply with rules and safety regulations.
Parents/Guardians/Teachers/Chaperones MUST stay with their children at all times.
Use indoor voices.
No food, drink, gum, or smoking inside the facility.
No climbing on exhibits or standing on tables, chairs, or stools.
Please move safely- do not run or push others.
Take turns at exhibits- give others a chance to do and try!
WARNING: Some exhibits may have small parts which may become a choking hazard for small children. Please supervise and carefully watch children for their safety.
Accessibility
Our Hall of Science is on one floor and is fully ADA-accessible. Stools and other seating are available throughout the exhibit hall and Outdoor Courtyard. A wheelchair is available to borrow. Our parking lot includes dedicated van-accessible spaces.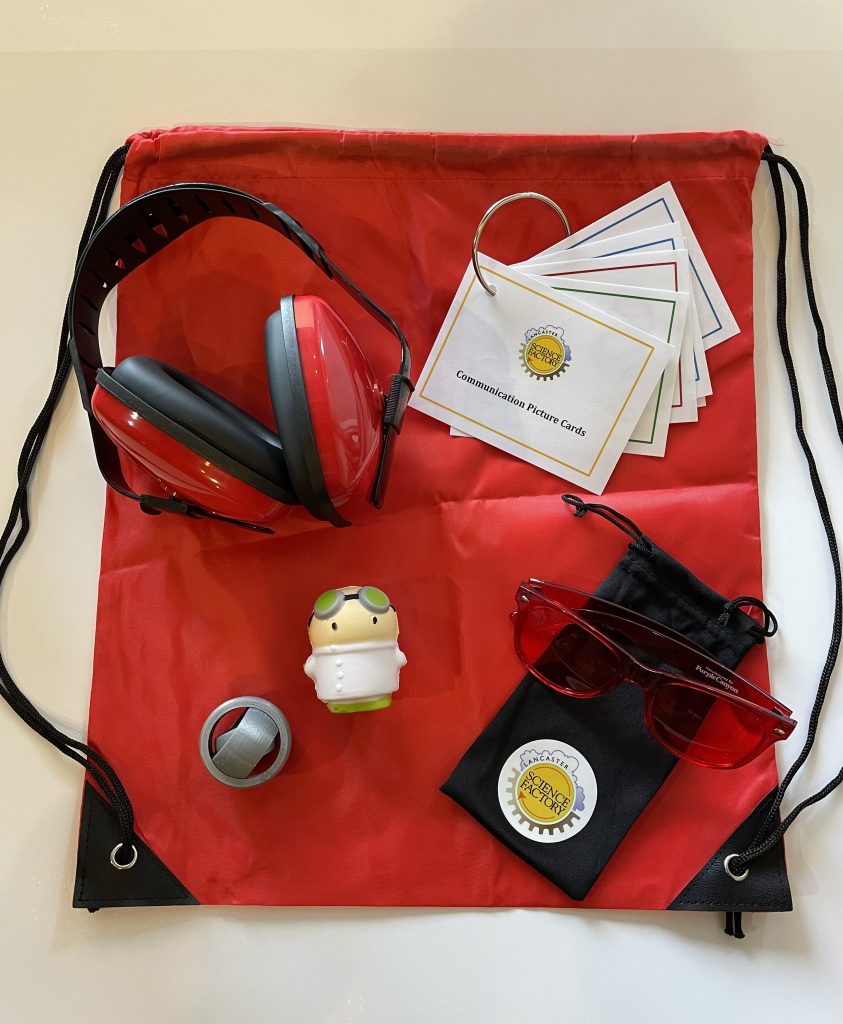 The Science Factory is an active place and can be noisy, especially on busy days or when there are large groups. Sensory Sensitive backpacks are available to be checked out at the admission desk for FREE! Each backpack includes:
A pair of child-sized noise-canceling headphones
A pair of color therapy sunglasses
Fidget toys (made on our 3D printers)
Stress squeezy
Set of feelings picture cards.
All activities at the Science Factory are one ONE FLOOR and we are fully ADA accessible.