JOIN THE CLUB!
Who: Girls ages 8 through 13.
Lessons will be scaffolded to introduce coding concepts to true beginners as well as challenge more experienced coders. Returning Girls Code Club participants are encouraged to join again.
What: A monthly facilitated meetup to learn computer science concepts and coding.
When: September 2022 – May 2023. Choose one of cohorts:
Cohort 1:  Intermediate to Advanced Coders – Girls who have previous coding experience (in this or another program) and who feel comfortable using a keyboard to type.

Sundays @ 1:00 – 2:30pm on September 18th, October 23rd, November 20th, December 11th, January 15th, February 12th, March 12th, April 16th, May 14th
**SOLD OUT** Cohort 2:  Beginner Coders – Girls who have limited or no coding experience and/or who are not comfortable using a keyboard to type.

Sundays @ 3:00 – 4:30pm on September 18th, October 23rd, November 20th, December 11th, January 15th, February 12th, March 12th, April 16th, May 14th
Cohort 3: All Experience Levels – Open to girls who have any level of coding experience or ability. The Science Factory exhibit hall closes at 5:00pm and this session is held during a typically very quiet time of day free of outside distractions.

Wednesday @ 4:00 – 5:30pm on September 21st, October 19th, November 16th, December 14th, January 18th, February 15th, March 15th, April 19th, May 17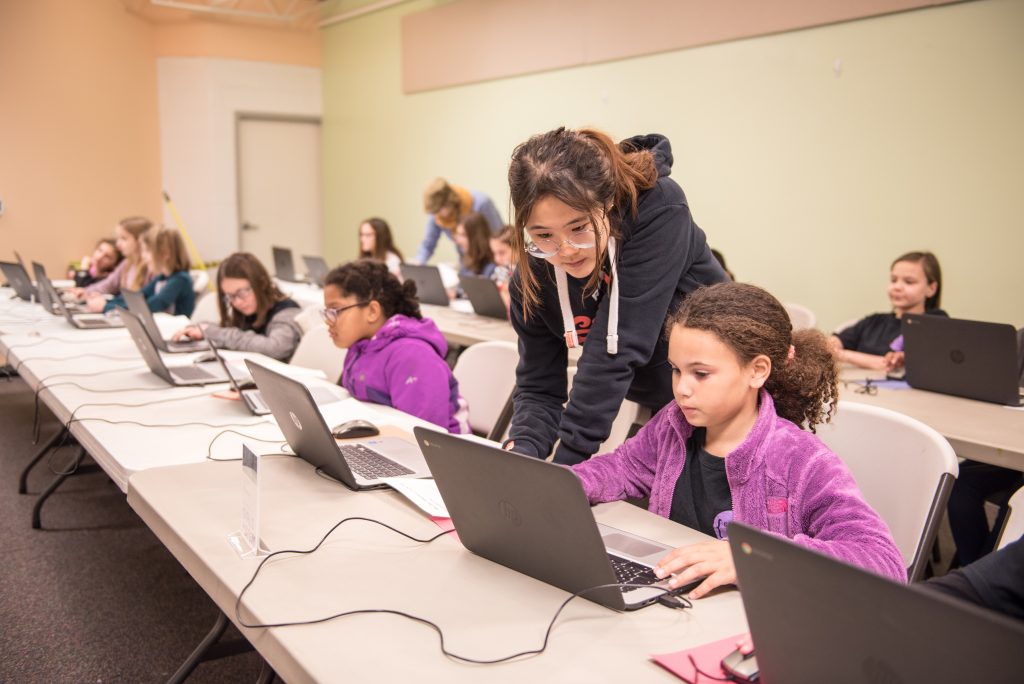 Why? Computer science is rarely covered in elementary and middle school, but early exposure is important. We want to encourage an interest in girls at a young age while creating a warm and supporting community.
Technology is all around us. Computer science jobs are projected to grow dramatically by 2026, yet women earn only 18% of the Computer Science bachelor's degrees in the United States. Click here to read more about the current state of women in computer science.
Our Impact: Now in year seven, the Girls Code Club at the Lancaster Science Factory has introduced over 275 girls to computer science!
Cost: $99 per participant. This includes 9 facilitated lessons plus a Girls Code Club t-shirt! Scholarships are available for families with financial needs. Click here to download the scholarship application. 
---
---
MEET THE INSTRUCTORS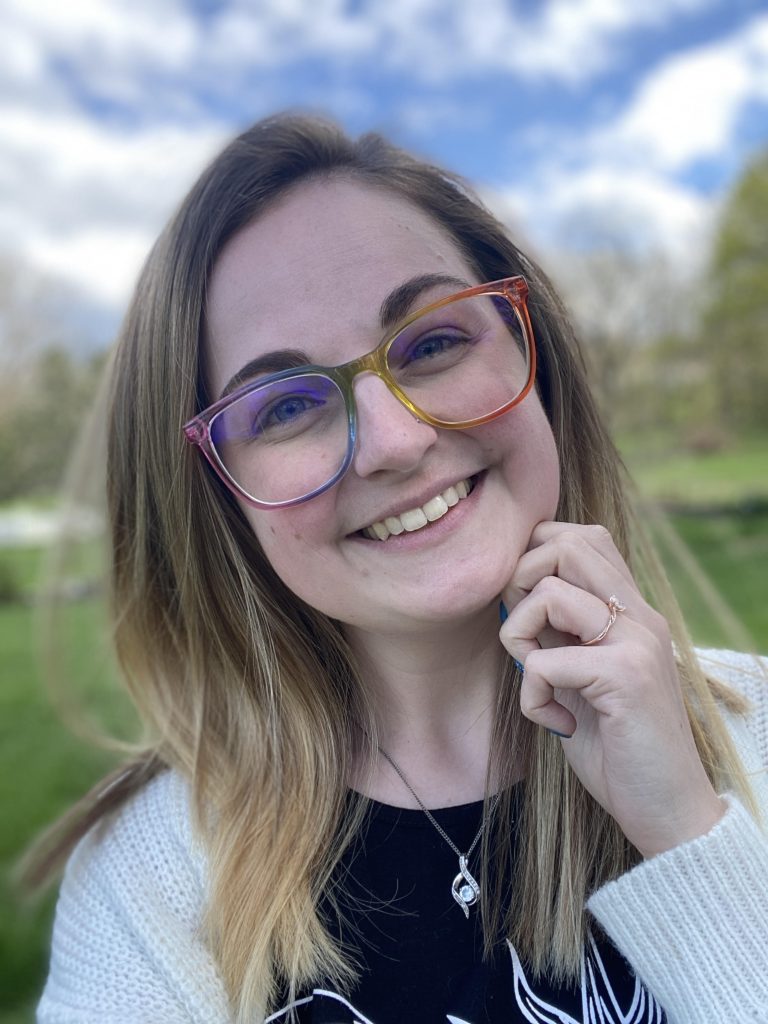 Emma Montgomery
Prior to her role as Software Engineer for Drizly, Emma studied and graduated from Millersville University with a major in Computer Science and a minor in Women's and Gender Studies. Emma has always had a passion for mentoring future coders; from peer positions in college to being a teacher's assistant with Convert to Code. In her free time, Emma enjoys hiking, photography, cooking, Harry Potter, snuggling her many pets, and volunteering at her local animal shelter. She is SO excited to be returning as the Head Coach for Girls Code Club this year!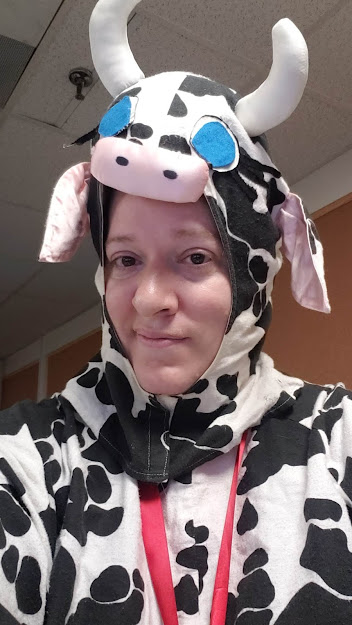 Lindsay Klatzkin
Lindsay earned a Bachelor of Science degree from Millersville University in Computer Science and has been programming web-based applications professionally since 2004. Currently a Senior Applications Developer with RKL eSolutions, Lindsay utilizes her free time to find the perfect slice of pizza, travel, watch movies with her husband and two cats, and occasionally dress up as a cow! She is excited to share her passion for programming with the next generation and hopes to inspire more young women to pursue STEM careers.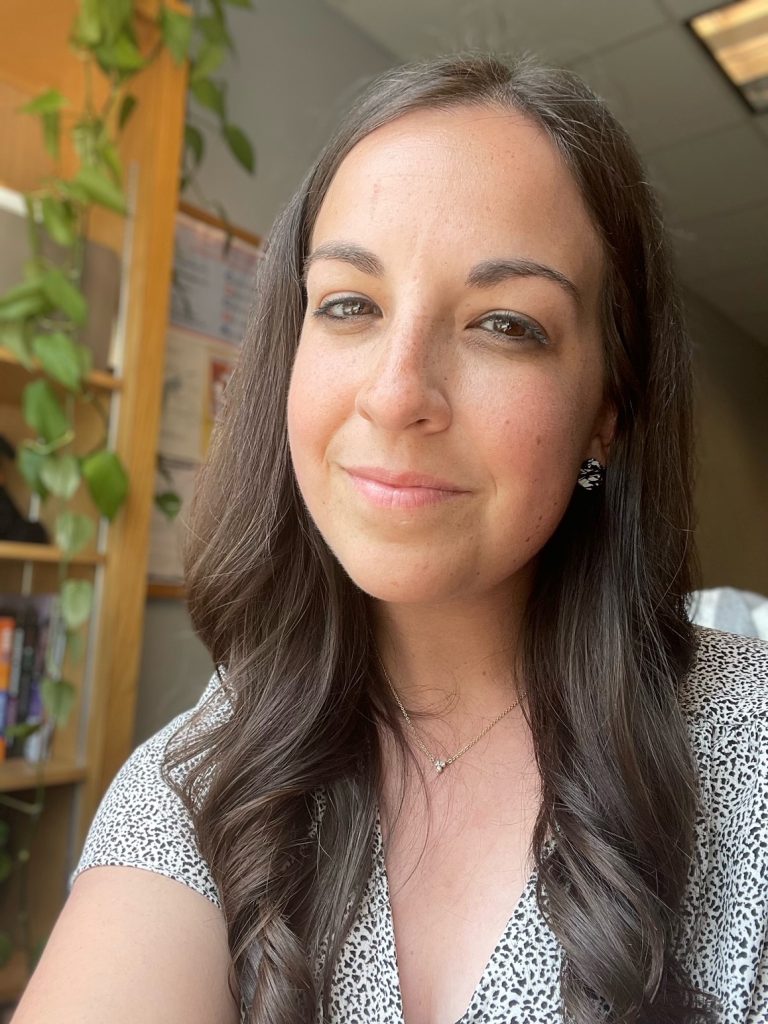 Sarah Karpel
Sarah earned a Bachelor of Fine Arts from Ryerson University in Toronto, Ontario, Canada. During her degree, she focused on using technology and coding to create art projects like large-scale installations. Sarah has worked for companies like Apple and Amazon and is currently leading communication, public relations, and social media for a local public school district. In her free time, she hangs out with her puppy Frito and loves playing trivia. Sarah is passionate about design, and technology, and is excited to work with the future girls in tech at the Girls Code Club!
---
THANKS TO OUR SPONSORS: