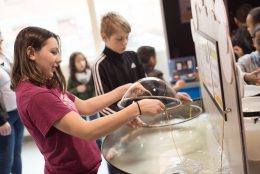 To request tickets to the Lancaster Science Factory for your auction, raffle, or other fundraising event, please fill out the form below.
Due to the volume of requests, we regret that we are unable to send personal replies regarding approval or denial of each request. If approved, tickets will be sent to the addressee indicated below.
Charitable Donation Requests
Fill out the form to apply for tickets for your charitable event's silent auction or raffle!