High Steel Structures Encourages Kids to Explore Bridge Building
Via @ Modern Steel Construction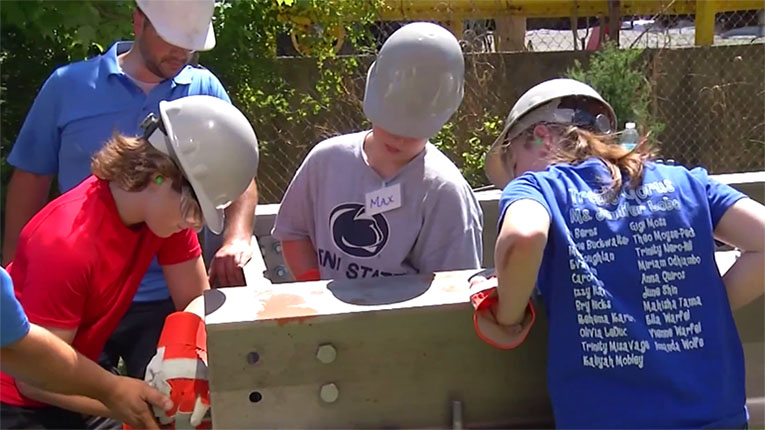 AISC member/certified fabricator High Steel Structures, Lancaster, Pa., hosted a five-day camp last week at the Lancaster Science Factory for kids in grades 4 through 8 to explore bridge design and construction. The event provided hands-on experiences with field related technologies and activities including welding and bolting, as well as a tour of High Steel's facility.
"I've learned how to make bridges more stable and durable, and how to make arches," said camper Ava Ludewig. "It's really interesting because it's really hands on and you're doing a lot of stuff you don't get to do every day."
Ronnie Medlock, vice president of technical services at High Steel Structures, explained, "In order for kids to really get the experience of bridge building they need to see it, touch it and feel it. The technology involved such as welding, the scale of what we do with steel, it's not something you can appreciate in terms of looking at just pictures. Touching the steel, seeing the giant girders and the welding makes them gain an appreciation for those technologies and techniques and also generates interest. Of course, bridges are a part of our community, and we want them to understand and appreciate the bridges in their community."
Watch the story, reported by Blue-Ridge 11, at https://youtu.be/eVTMh2bxTjY.