Hands on Math in the Maker Space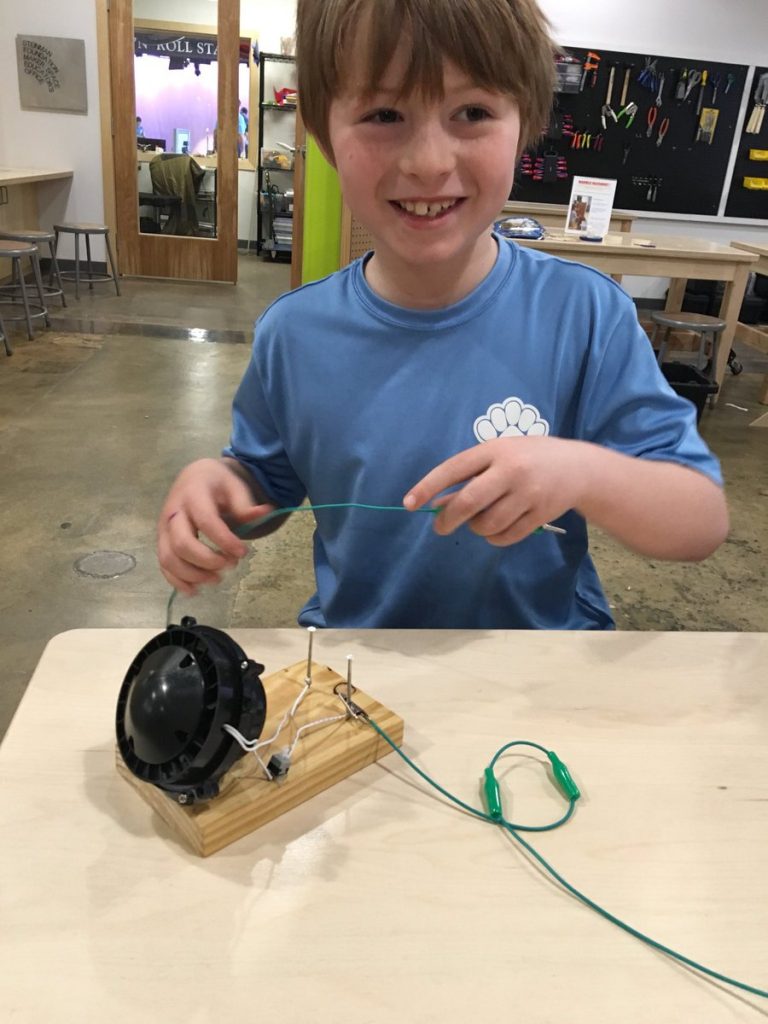 The M is STEM stands for Math and we make it interactive and fun by learning it in the Maker Space! Maker Math is a series of workshops where kids in grades K – 4 can build their foundational understanding of mathematics while doing unique, interactive projects in the Maker Space. Activities include laser-cut fraction tiles, LEGO building and counting, and more!
These workshops are especially great for Cyber and Homeschool students, as well as students who would benefit from hands-on lessons to enrich their virtual learning.
Workshops will be held on Thursdays from 3:00pm – 4:30pm.  Registration is required to attend. The cost is $20 per student per session, or receive a discount by signing up for all six sessions!
CLASS SCHEDULE
October 1st – Session 1: Counting and Comparing
October 8th – Session 2: Addition and Subtraction
October 15th – Session 3: Shapes and Angles
October 22nd – Session 4: Factors and Multiples
October 29th – Session 5: Fractions
November 5th – Session 6: Graphs and Data
Because of physical distancing requirements space will be limited and COVID-19 Health and Safety Policies will apply.  Masks are required for entry to our facility.
Register Now