Become a Member
Complete the form below to Become a Member today.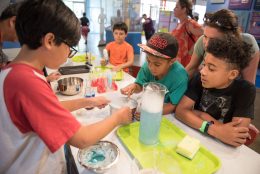 Your membership is active immediately. If you are visiting before your card arrives in the mail, please bring your valid photo ID for verification.
You can also stop by the Lancaster Science Factory during regular business hours and complete the process at the admissions desk. Your membership card will be ready before you leave.
Please note that memberships are non-refundable.