Cubelets Make With Me Webseries!
Build Your Bot Skills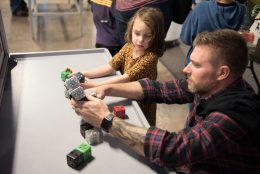 Modcular Robotics, maker of simple, educational robots like Cubelets, has introduced a new web series called "Make With Me." These beginner-friendly videos let kids explore all new designs with Cubelets, GoPiGo, and Gigglebots.
A quarantine-related favorite? A toilet paper rolling bot!