Friday, June 1st Event Will Celebrate 10th Anniversary of Science Factory, Announce Expansion Plans
SCIENCE FACTORY CELEBRATES 10TH ANNIVERSARY,
ANNOUNCES EXPANSION PLANS
On Friday, June 1st, the Lancaster Science Factory will announce its plans to expand in the year ahead with a new exhibits hall, maker space classroom, and outdoor courtyard. The non-profit science center is also celebrating its 10th anniversary, and will feature a Live Science Stage Show and reception from 6:00 – 8:00 pm. The event is free to the public. Space is limited, online registration is recommended.
Since opening in 2008, the Science Factory has grown from 24,000 to 46,000 annual visitors, drawing families, school field trips, and youth groups from Lancaster County (55%), surrounding counties (35%) and out of state (10%). The science center has expanded its hands-on STEM exhibits from 40 to 65, and offers a wide range of STEM educational programming, including 23 weeks of Summer STEM Camp, Girls Code Club, Pre-K, Homeschool, Afterschool, and Scout Programs. More than 160 volunteers work alongside staff members to advance STEM education in the community.
As demand for services exceeds capacity, the Science Factory is announcing its 10th Anniversary "Elevate Curiosity" Campaign to expand. This $3.0M campaign will add 3,000 s.f. to the Hall of Science. New exhibits will include: a large interactive water exhibit, topographic sandbox, rocket launcher, earthquake table, and 33' high climber called the Sky Bridge. The campaign will also fund the construction of a 1,300 s.f. Maker Space designed by Tippetts/Weaver Architects. The maker space will offer workshops, camps, and drop-in opportunities for students to use tools and materials to design, build and create. In addition, a 3,000 s.f. outdoor courtyard, with exhibits and landscaping designed around a theme of Environmental Sustainability, will add a new dimension to the science center. Construction led by Caldwell, Heckles &Egan is expected to begin this fall.
The June 1st event is the first opportunity to learn more about the Science Factory's "Elevate Curiosity" expansion plans and the fundraising campaign that will make it all possible.
EVENT DETAILS:
5:00 – 8:00 pm: Science Factory free to the public for First Friday
*Rain Barrel Painting Pop-Up for WATER WEEK presented by Two Dudes and Junior League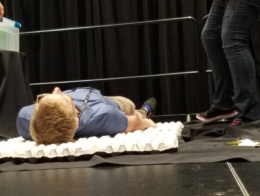 6:30 pm – 7:05 pm: Live Science Stage Show at the Rock 'n Roll Stage
Science experiments to amaze and delight all ages:
* Watch a lucky volunteer walk on a SIDEWALK OF SLIME
* Witness the daring feat of LAYING ON A BED OF EGGSHELLS
* Can a HUMAN TOWER defy physics?
Come feel the thrill of science, featuring our talented presenters, Ms. Rachel and The Magnificent Magic Marian! Performer bios below.
7:05 -7:15 pm: Video Presentation, Remarks & and Exciting Campaign Announcement
By Elevate Curiosity Leadership:
Nate Scott – President, Cargas Systems
Barb Burnett – LGH Operations Director and LSF Board President
7:15 – 8:00 pm: Reception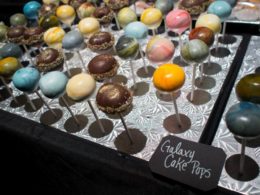 Featuring Galaxy Cake pops by Bakers Table and Turkey Hill Iced Tea
Performer Bios: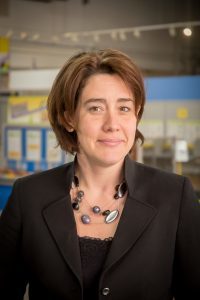 Ms. Rachel is the STEM Educator Extraordinaire at the Lancaster Science Factory. She believes that all students have an innate curiosity for learning that simply needs to be nurtured along the way, in order to develop our future scientists, engineers, mathematicians and so much more. She hopes to inspire young minds to understand the world and how it works.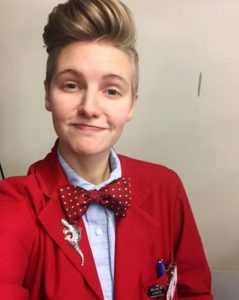 Lancaster native and Science Fair champion, the Magnificent Magic Marian is currently a Live Presenter at the Boston Museum of Science where they delight in dazzling and educating audiences by making music with lightning, playing with liquid nitrogen, handling weird live animals, performing daring science magic tricks, and encouraging folks of all ages and backgrounds to be curious active scientists.