At Lancaster Science Factory, tasting event serves up scientific cuisine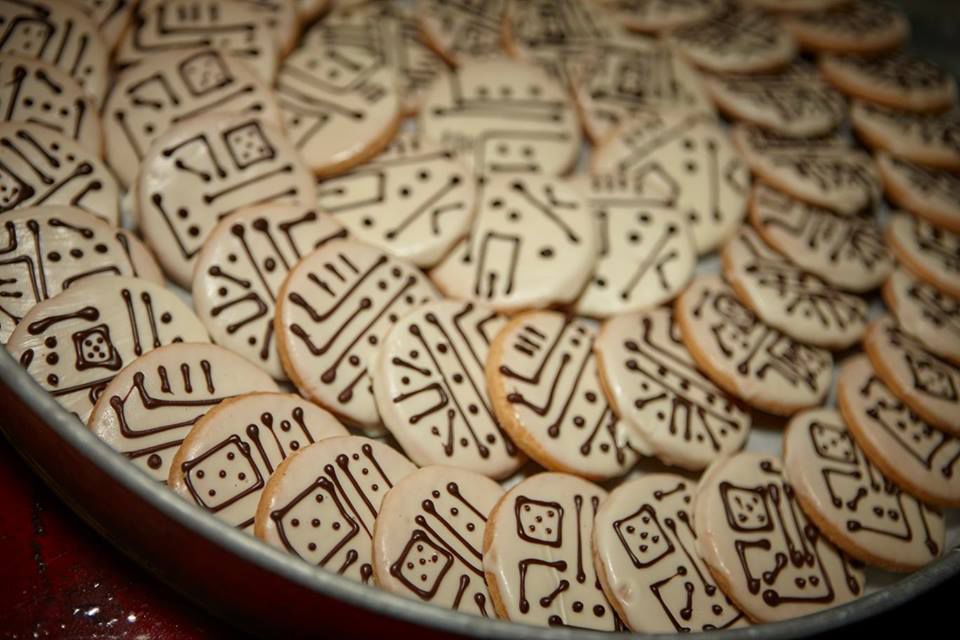 And, in between bites and sips, the 21-and-over crowd will play "Science Jeopardy" trivia and periodic table bingo and have access to all the hands-on science activities that, by day, entertain much younger future scientists.
The annual event is a fundraiser for the Lancaster Science Factory.
In past years, the science-themed cuisine at the Taste of Science has included blood-red soups served in test tubes and petri dishes, "DNA salad" with helixlike curly pasta, scientifically decorated cupcakes and food served alongside lots of smoky dry ice, says Bob Herbert, director of operations at Lancaster Science Factory.
He notes that some of the "mad scientist" bartenders at the event will be wearing lab coats and other science attire and that robot bartenders will deliver food and drinks — and sell raffle tickets — throughout the evening.
"I love the creativity," says Susan Eberly, president of Alegre Concierge Services, which organizes the event each year. "It's a lot of fun to see what (the chefs) all come up with every year."
For the past three years of the event, for example, executive chef Tammy Hurley of The Baker's Table has brought such desserts as cupcakes decorated with elements of the periodic table, cookies that look like little circuit boards and a gingerbread replica of the Lancaster Science Factory building.
Part of Urban Place, The Baker's Table is located next door to the Lancaster Science Factory, at 480 New Holland Ave.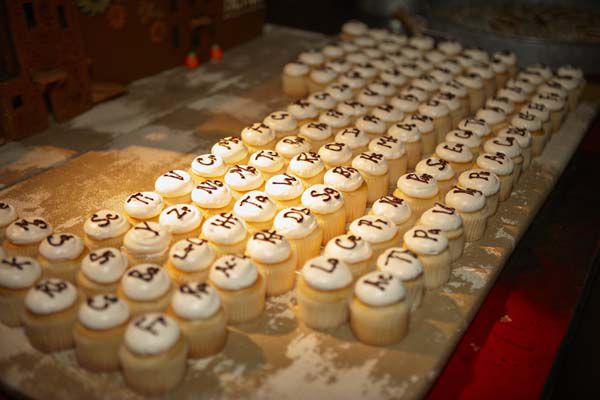 This year, Hurley says, she will be making little chocolate containers that look like espresso cups and are filled with tiramisu and topped with tiramisu cream and espresso "caviar" bubbles that "pop in your mouth."
"We'll also have meringue ghosts, in keeping with the event being so close to Halloween," Hurley says, "and galaxy cake pops. We'll airbrush them to look like galaxies — more like nebula — in blues and pinks and golds."
Hurley also promises some additional surprise items for the tasting table.
Also returning to Taste of Science for the fourth year is American Bar & Grill, 1081 N. Plum St.
"This year we decided on a Caribbean pork spring roll," Laura Lobley, a bartender and event planner at the restaurant, says. "That's shredded pork with some Caribbean seasoning, and we're serving it with a habanero tzatziki. We're also bringing a chilled, vegetable pasta salad."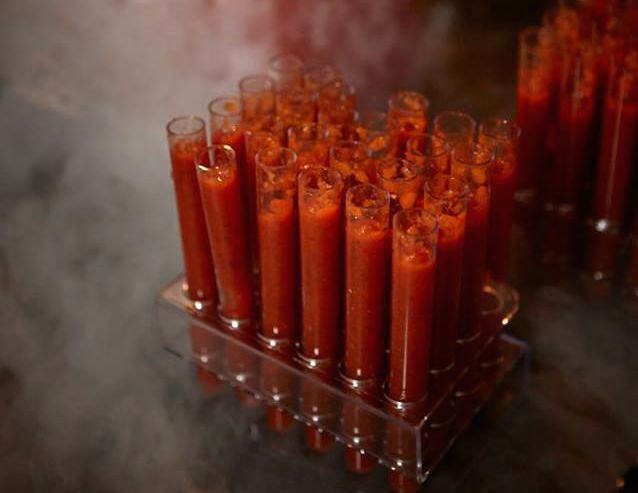 "We are plating our dishes scientifically," Lobley says. "There will be beakers and petri dishes involved, and some scientific tongs."
"We're going to be doing various pizzas, jalapeno poppers and meatballs," said Kim Griffith, co-owner of another neighbor to Lancaster Science Factory, Four54 Grill. A sample pizza her husband, co-owner Leigh Menkes, made in preparation for the event was decorated with a large pi symbol created with pieces of pepperoni.
Kara Dressing, director and partner in Classic Cuisine Services in Hershey, says she will be serving spinach-and-artichoke dip with bread cubes, bourbon-glazed meatballs and chicken salad with candied walnuts, tarragon and grapes on toasted crostini.
Adult beverages are a big part of the tasting event as well.
Federal Taphouse, 201 N. Queen St., will be bringing, and explaining the science behind, hard cider, Eberly says. The restaurant will also be bringing hard cider fondue.
Horse Inn, 540 E. Fulton St., will be serving up the signature cocktail for the event, Einstein on Horseback, which is a flaming bourbon drink.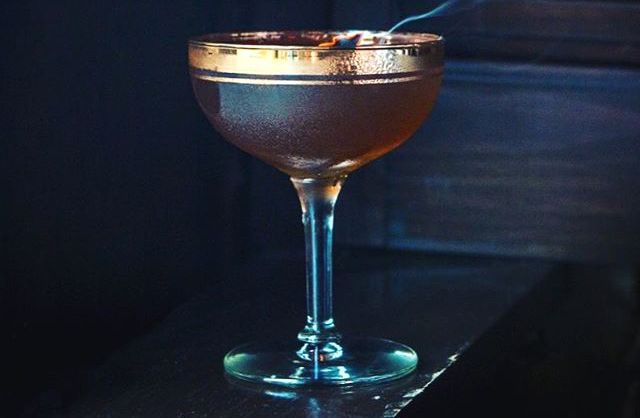 "They're also flaming a vodka-based cocktail and a tequila-based cocktail," Eberly says.
Nikki Keasey of Spring House Brewing Co., 209 Hazel St., says the brewery and taproom will be contributing two of its beers to the event.
"We're bringing our Seven Gates Pale Ale, which has a really broad appeal, and our She-Monster Mango IPA," she says.
Incidentally, Keasey, wife of owner Matt Keasey, is a scientist herself: "I do cancer research and I teach biochemistry at Lebanon Valley College."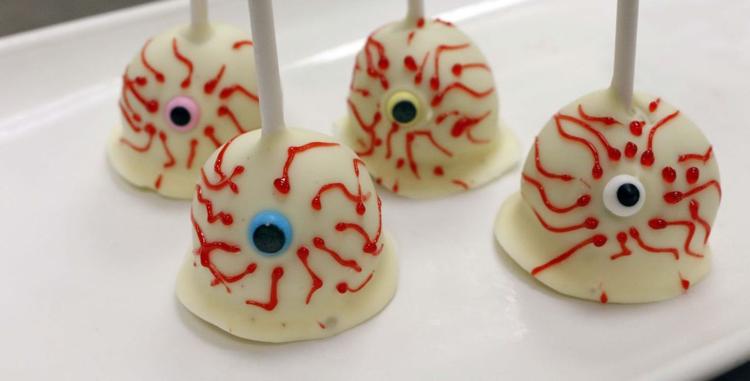 Mike Kambouroglos of Souvlaki Boys, 1 W. James St., will be serving tzatziki (Greek yogurt dip) and tirokafteri (spicy feta dip) in petri dishes, along with pita chips.
"And we're going to do ouzo lemonade shooters, served in party syringes," he says.
Eberly adds that those delving into the Taste of Science evening can also look into the future of Lancaster Science Factory.
Virtual reality goggles will be available, through which those attending the event can "tour" the planned expansion of the center.
"This is one of Lancaster's best-kept-secret events," Eberly adds. "It keeps getting bigger every year.
"It's hysterical what these food vendors come up with."