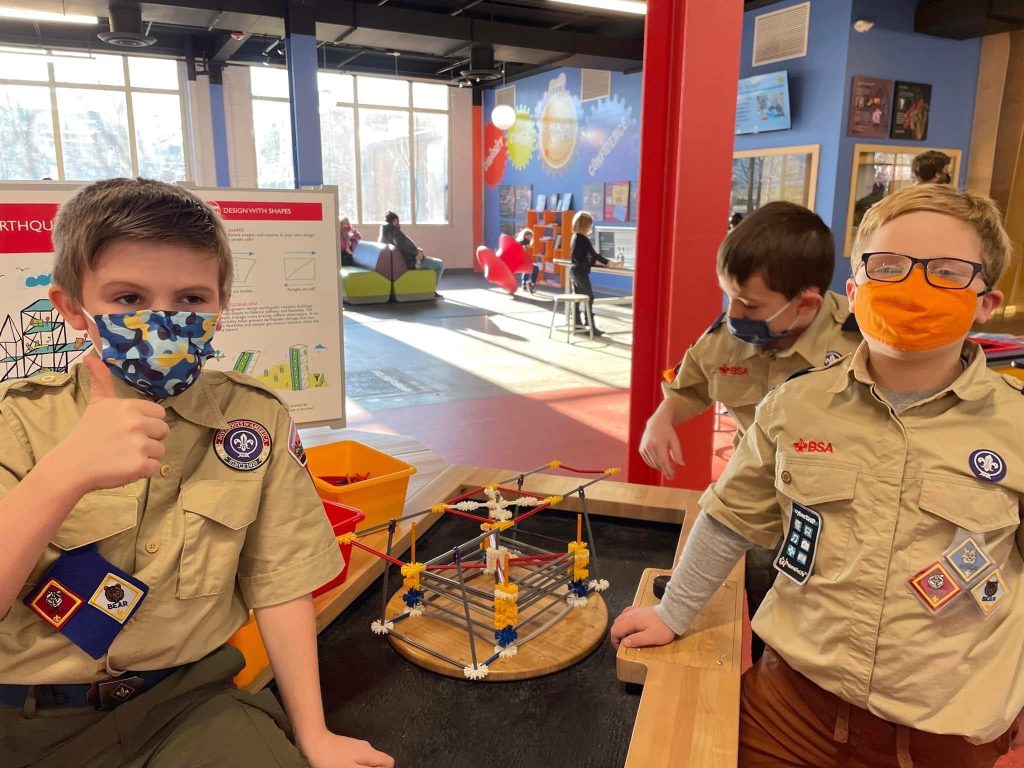 The Lancaster Science Factory is excited to offer an expanded selection of workshops designed to educate, challenge, and empower scouts while completing elective adventure requirements! Thanks to support from the Arnold Family Foundation, each workshop is just $10 per scout!
Ready to book? Click here to complete the reservation form!
Workshops may be scheduled during regular operating hours Monday – Saturday.
Wolf and Bear workshops are 90-minutes.. Webelos Workshops are 3 hours. 
Each workshop requires a minimum of 10 scouts and a maximum of 25 scouts.
A deposit equal to the amount of the minimum number of scouts is required to hold the selected date/time. The remaining balance (if any) is due upon arrival.
Non-scout siblings or friends may not participate unless paid and registered in advance.
Loops/pins are NOT provided by Lancaster Science Factory.
Wolf Adventures
Digging in the Past – 90 min
Air of the Wolf – 90 min
Code of the Wolf – 90 min
Bear Adventures
Super Science – 90 min
Forensics – 90 min
Webelos Adventures
Game Design – 3 hours
Build It – 3 hours
Program attendance, cancellation, and refund policy.
Workshops canceled AT LEAST one week in advance shall receive a refund for the full amount of the deposit. Workshops canceled LESS THAN one week in advance are not eligible for a refund. Attendance at workshops must be equal to 10 -25 scouts. Workshops with less than 10 scouts shall not receive a refund for scouts who do not attend.